What is wrongful termination?
For most people, steady employment is a necessity of life. Stable employment provides financial security and a basis for raising a family and sending children to college. Unfortunately, people are frequently terminated for unlawful reasons. While employers generally have the right to terminate employees, a termination may be a 'wrongful termination' for which the employer is liable for damages.
The definition of wrongful termination is broad, and a wrongful termination may be found under a variety of facts.
Generally, California law follows the 'at-will' employment doctrine. Under this doctrine, an employer may terminate or demote an at-will employee with or without just cause. It also means you can quit for any reason at all.
Wrongful termination under the law
To be considered a 'wrongful termination' under the law, the termination must violate some fundamental public policy. Termination must violate a statute, regulation, or constitutional provision.
Here are a few examples of wrongful termination:
An employer directs a worker to violate a law or regulation. The employer cannot legally fire the employee for refusing to break the law.
An employee is terminated because the employee complains about what he or she reasonably perceives as a violation of law, such as a failure to pay overtime, failure to provide lunch breaks, failure to provide family or medical leave, late-payment of salary or wages, or workplace safety issues.
An employee is fired in retaliation for being a 'whistle blower' is an actionable claim for wrongful termination.
An employee is fired based on some form of discrimination such as race, religion, age, sex, disability, sexual orientation or national origin.
Were you wrongfully terminated from your job?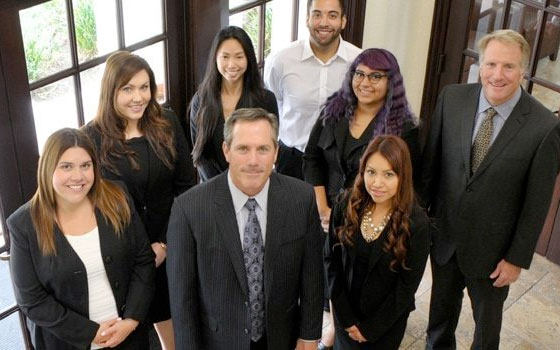 Our extensive experience enables us to provide clients with the quality representation they need when pursuing a wrongful termination claim against their employer.
If you think you have been wrongfully terminated, protect your rights! Contact Donahoo & Associates, PC today for a confidential case consultation.