Representing employees in all types of employment law matters
Donahoo & Associates, PC represents clients in all types of employment law issues ranging from wrongful termination to discrimination claims, and in multi-party lawsuits for unpaid wages. We take your rights seriously and work tirelessly on your behalf to protect them.
Our expertise in employment law matters is battle-tested and proven by the number of cases handled and millions of dollars recovered in employment cases. Our firm has more than 15 years of employment law experience.
Your trusted employment law experts
Discrimination, harassment, and labor code violations add stress to everyday work. Wrongful termination often creates severe financial hardships. At Donahoo & Associates, PC, we understand these challenges and advocate for employee rights. Our attorneys specialize in:
Are you working on a California public works project?
Contractors on "public works" projects must pay workers certain minimum wage rates set by the State of California. Workers on public works projects are protected under California's Prevailing Wage Law.
Pursuing justice in the workplace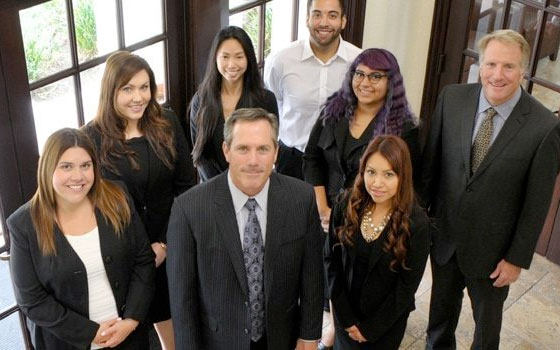 Orange County employment attorney Richard E. Donahoo helps workers throughout California who have experienced sexual harassment, discrimination, nonpayment of required wages or other illegal practices by their employer. If your workplace is uncomfortable or unsafe because of illegal practices by your employer, Donahoo & Associates, PC can help. We offer focused and aggressive representation backed by experience and success in the courtroom.
Donahoo & Associates, PC has successfully recovered millions of dollars for employees and consumers. We work to make the California workplace a safer, more enjoyable place for all.